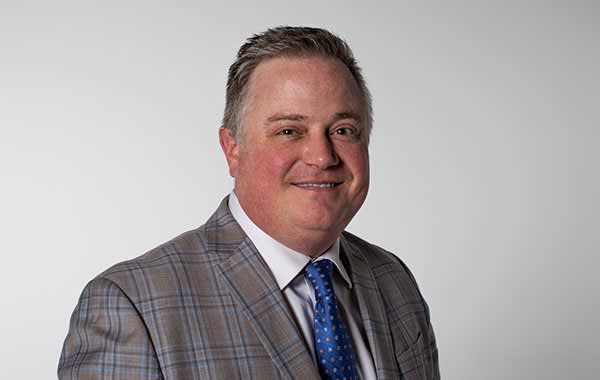 Matt Guilfoil is Managing Member of The Guilfoil Law Group. He received his B.A. degree from DePaul University and his J.D. degree from the University of Missouri at Kansas City.
He has taught numerous courses on DWI and other topics to lawyers, police, and other law enforcement officials in Kansas and Missouri for the Kansas City Metropolitan Bar Association, the Kansas Trial Lawyers Association, and Lorman.
He is a published author for The Missouri Bar Association, having authored the "Standardized Field Sobriety Testing and Cross-Examination of the Arresting Officer" chapter of their MOBARCLE "black book" series, which is a Missouri DWI desk reference manual. used by attorneys throughout the State of Missouri in DWI cases.
He has been quoted as an authority in The Missouri Lawyer's Weekly and The St. Louis Daily Record on Missouri DWI-related issues.
He spends over 20 hours per month researching the latest cases, legal treatises, scientific literature, and articles on the subject of drunk driving defense allowing him to be on the cutting edge of DUI/DWI/Drunk Driving defense at all times.
Associations
Member of the Missouri Association of Criminal Defense Lawyers

Member of The National Association of Criminal Defense Lawyers

Member of the American Association of DUI Trial Lawyers

Member and the 2006-2007 Missouri State Delegate of The National College of DUI Defense
Notable Experience
IACP/NHTSA-certified standardized field sobriety testing instructor in the state of Missouri

One of only two defense attorneys who have completed the 24-hour Drug Evaluation and Classification Overview Course

Completed numerous other courses on both the Intoxilyzer 5000 and Datamaster breath testing machines, which are the two breath testing machines used primarily by the police in Missouri

Certified Operator of the Intoxilyzer 5000, and Datamaster breath testing machines

Regular attendee at Summer Sessions of The National College of DUI Defense at Harvard University

Written for the Missouri Bar Association MoBarCLE program that is used by attorneys throughout Missouri

Presented a lecture to Missouri State Water Patrol in Clay County Circuit Court, Division 6, on proper Standardized Field Sobriety Testing Procedures, March 2006

Instructed numerous courses on DWI and other topics to lawyers, police, and other law enforcement officials in Kansas and Missouri